If you are planning a wedding in a special theme, you absolutely need to pay attention to the groom's attire! The groom's attire is the perfect opportunity to show off and represent the style and features of the celebration. Bohemian weddings have been one of the trendiest wedding styles for a few years now. There are various options of the attires that a groom can wear in bohemian-themed wedding. To help you start, we have prepared a list of the most charming and stylish boho groom attire.
Boho Groom Attire with Suspenders
Suspenders are going to keep the groom's pants up, but they are also going to bring a bohemian and relaxed feeling to the groom's attire, and therefore to the wedding. Black is the usual color boho grooms chose to go with, but you can pick any color you like and think fits the overall wedding theme.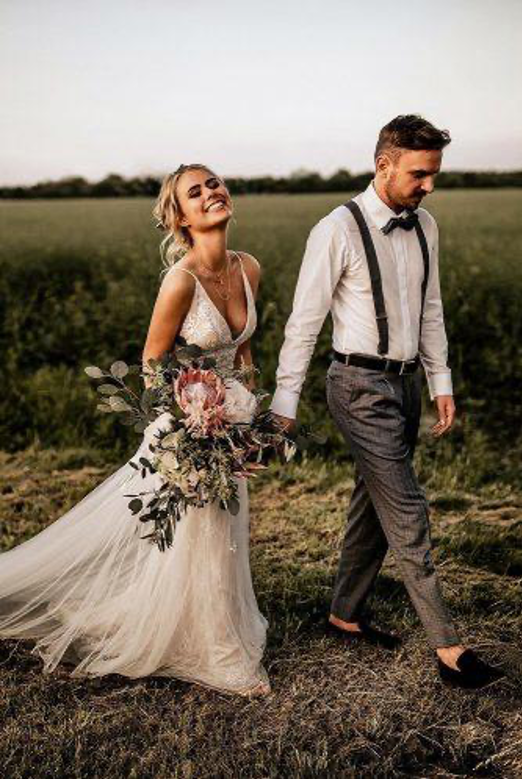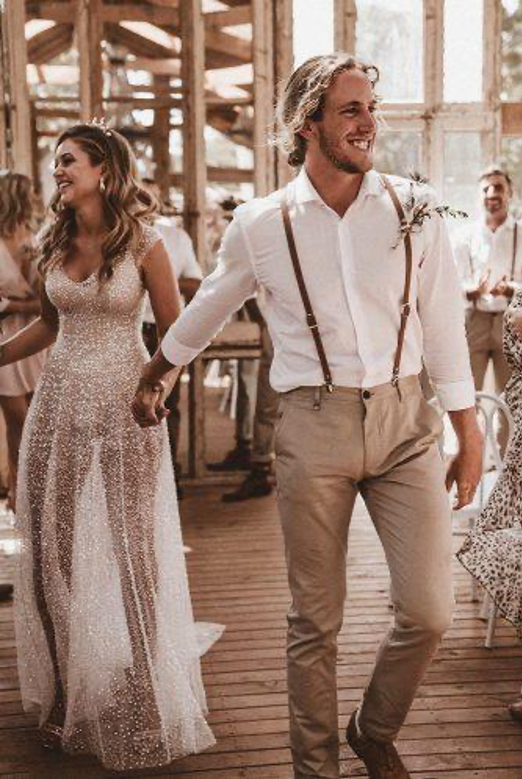 Bohemian Blue Suits for Grooms
There is something about blue wedding suits that spells relaxed, laid back, formal-but-not-too-formal, boho vibe. Blue suits are amazing because they look good on anyone. If the groom is blond, the suit is going to make the hair pop. And if the groom has darker hair, it is going to make the suit pop and look much brighter.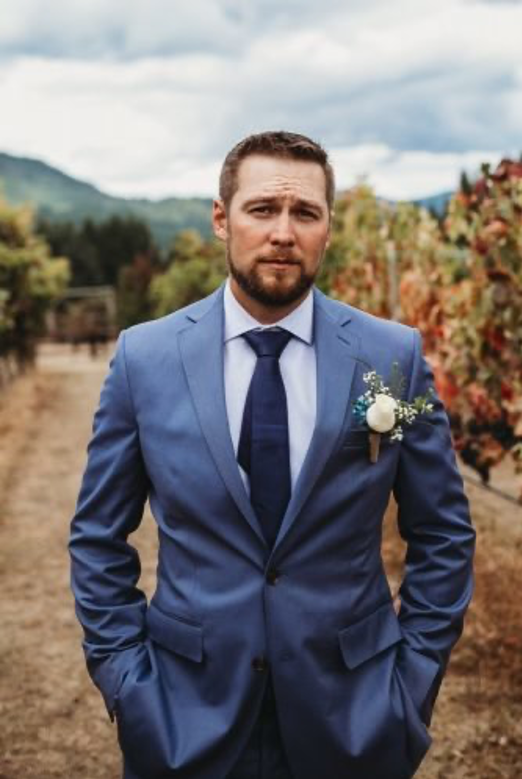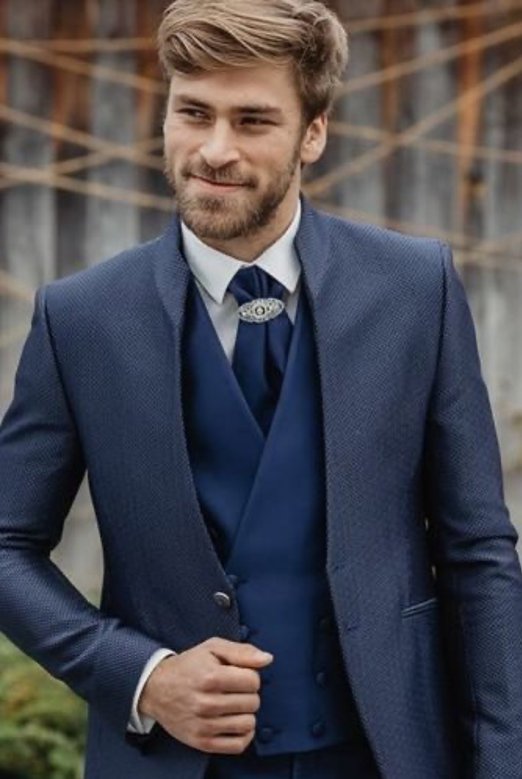 Groom Attire with Boutonnieres
There is something so whimsical, beautiful, and connected to nature in a boutonniere being worn on the groom's lapel or on his button-up shirt. If you and your partner have a favorite plant or a plant that symbolizes something to you, make sure you wear it proudly on your big day.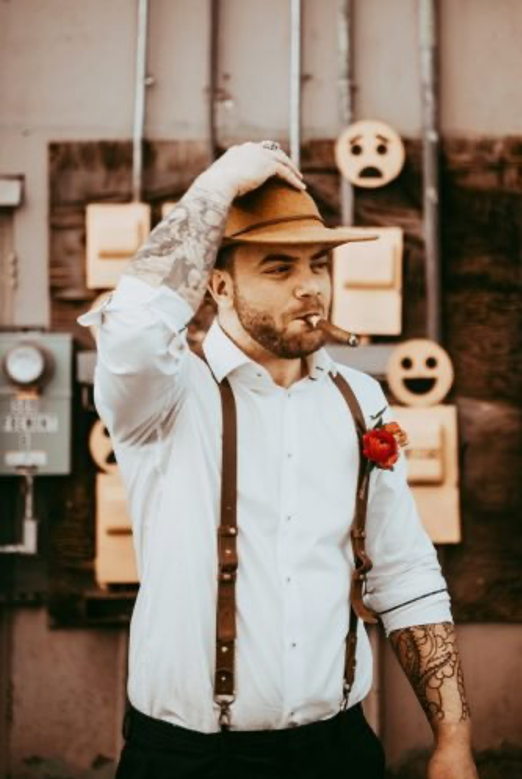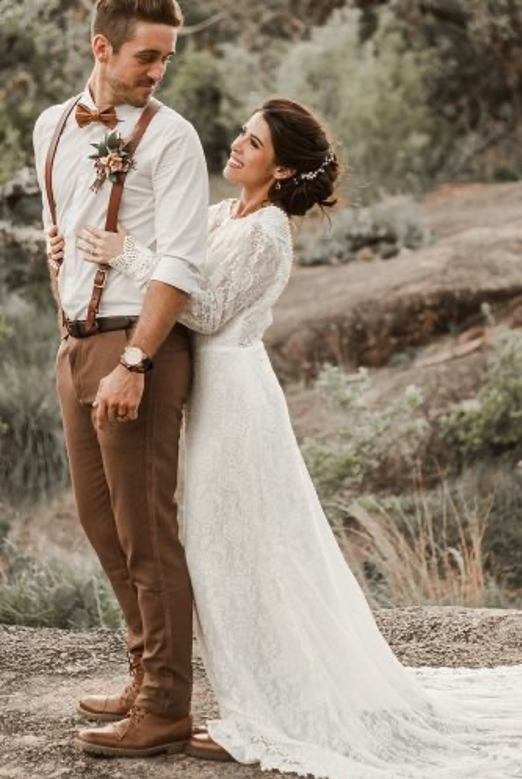 Monochrome Linen Suits with Vests
Monochrome linen suits with vests in the same color as the jacket, and the pants just scream boho theme. You can spice up the attire by adding a tie or a bow tie in a different color or by adding a colorful boutonniere.