While it might seem like the bride and her wedding dress get all of the attention, we should never overlook the importance of the groom's attire and looks. Grooms and groomsmen need to look good on the big day too. And a wedding day is a hectic day indeed, so a groom is very likely to forget something, and take away from his perfect look and attire. To stop that from happening, we have gathered some of the most modern groom's attire details.
Bow Tie
What is a groom without his bowtie? You don't want to make your bride mad by forgetting the bow tie on your big day, since she has probably coordinated it with her shoes, your suspenders or your shoes. It is all of a part of a package, and you need to make sure to bring it. You are probably going to take it off while you are dancing, later in the evening, during the reception.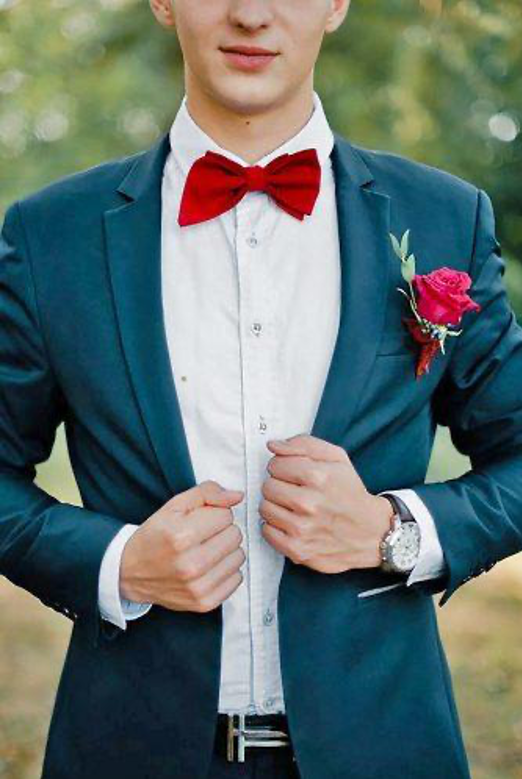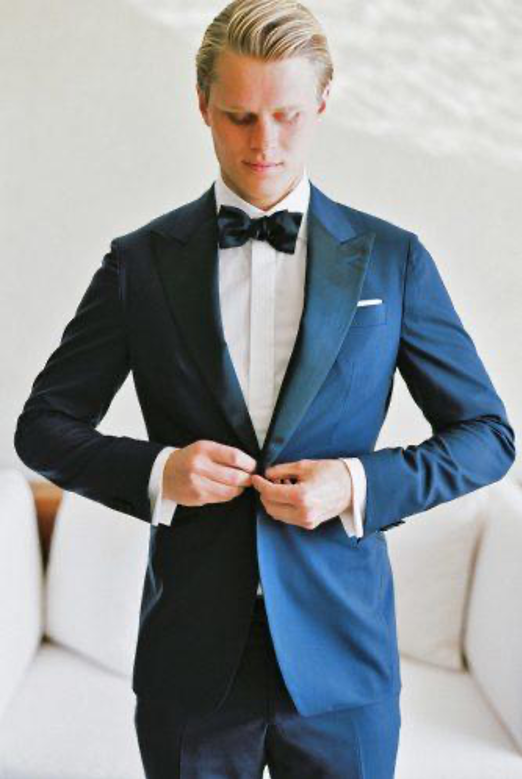 Boutonnieres, Ties and Pocket Squares
These details are so small, and you might think that they are not so important. But you are wrong. Boutonnieres, Ties and Pocket Squares bring special charm to the groom's suit and his whole attire, and they bring dimension to the jacket in the photos.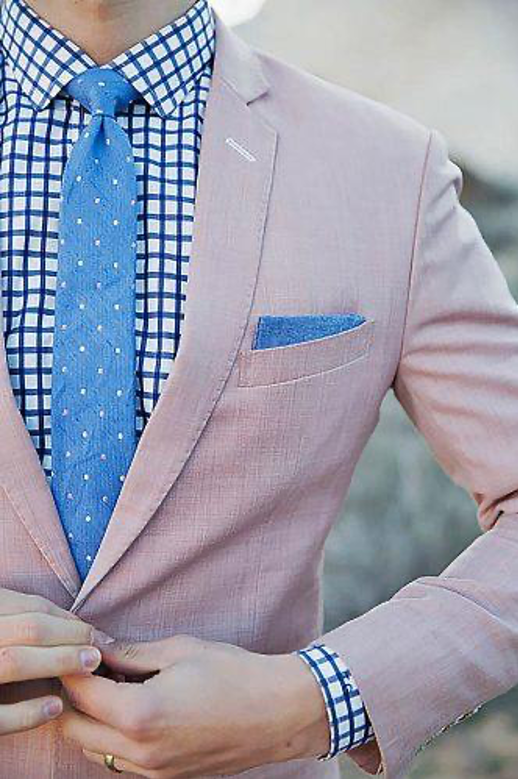 Color-coordinated ties and socks
Who says that photoshoots are just for brides and bridesmaids? We say that grooms and groomsman should jump in on the action too, have some fun and create amazing pictures to keep forever. But the thing that is going to tie the photo together and make it look cohesive is matching ties and matching socks.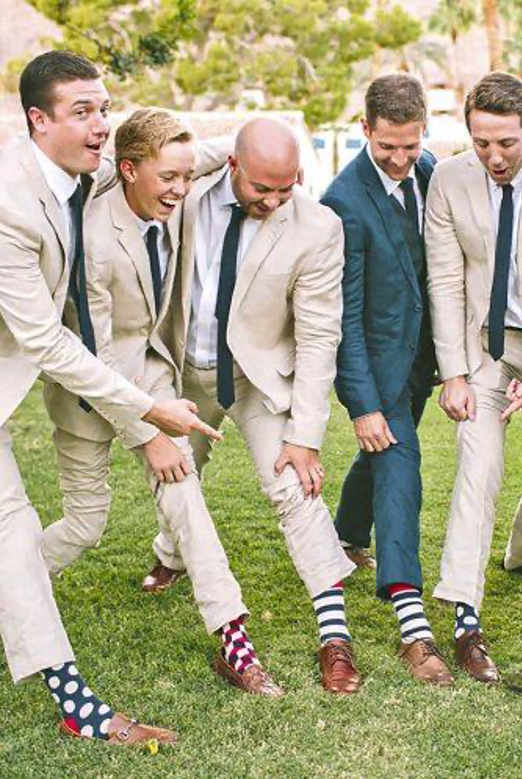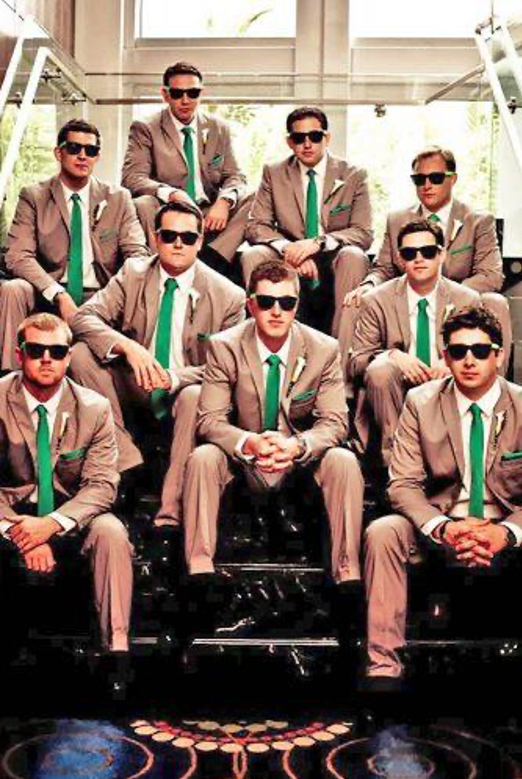 Suspenders
Suspender bring a vintage, relaxed and rustic vibe to the groom's attire, and therefore, they bring it to the wedding as well. So, if this is the theme you are going for, don't leave your suspenders at home!