Your wedding day is the most important day in your life, and you definitely want your makeup to look perfect, in reality, and in photos. But, wedding makeup ideas can be quite tricky. You have been your own makeup artist for so many years, and you probably know what you like and what works best. But your wedding is a special opportunity, and you might want to try on a new look that complements your bridal style. But if that is the case, where do you even start?
One of the best ways to figure out what you like (and what you don't like) for your bridal makeup look is to gather inspiration, and then show it to your makeup artist. The brunette brides should start the search by identifying their skin tone and hair color shade, and then figuring out what complements them well. Here are some of our favorite bridal makeup looks for brunettes to get you inspired.
Romantic Makeup Look with Blush
This makeup look is for the brides that are fair-toned, and it is also for the brides that plan a romantic wedding because it fits in with the theme perfectly. Pair pink blush with rose lips, and subtle, gentle eyeshadow.
Natural Smokey Eye with a Red Lip
This makeup look is classic, timeless, and it never goes out of fashion. And on top of all of that, this makeup look suits everyone. Since brunettes have darker hair (obviously), this makeup look is really going to bring out their eyes. Also, red lips look amazing with a white wedding dress, and they really pop in the wedding pictures.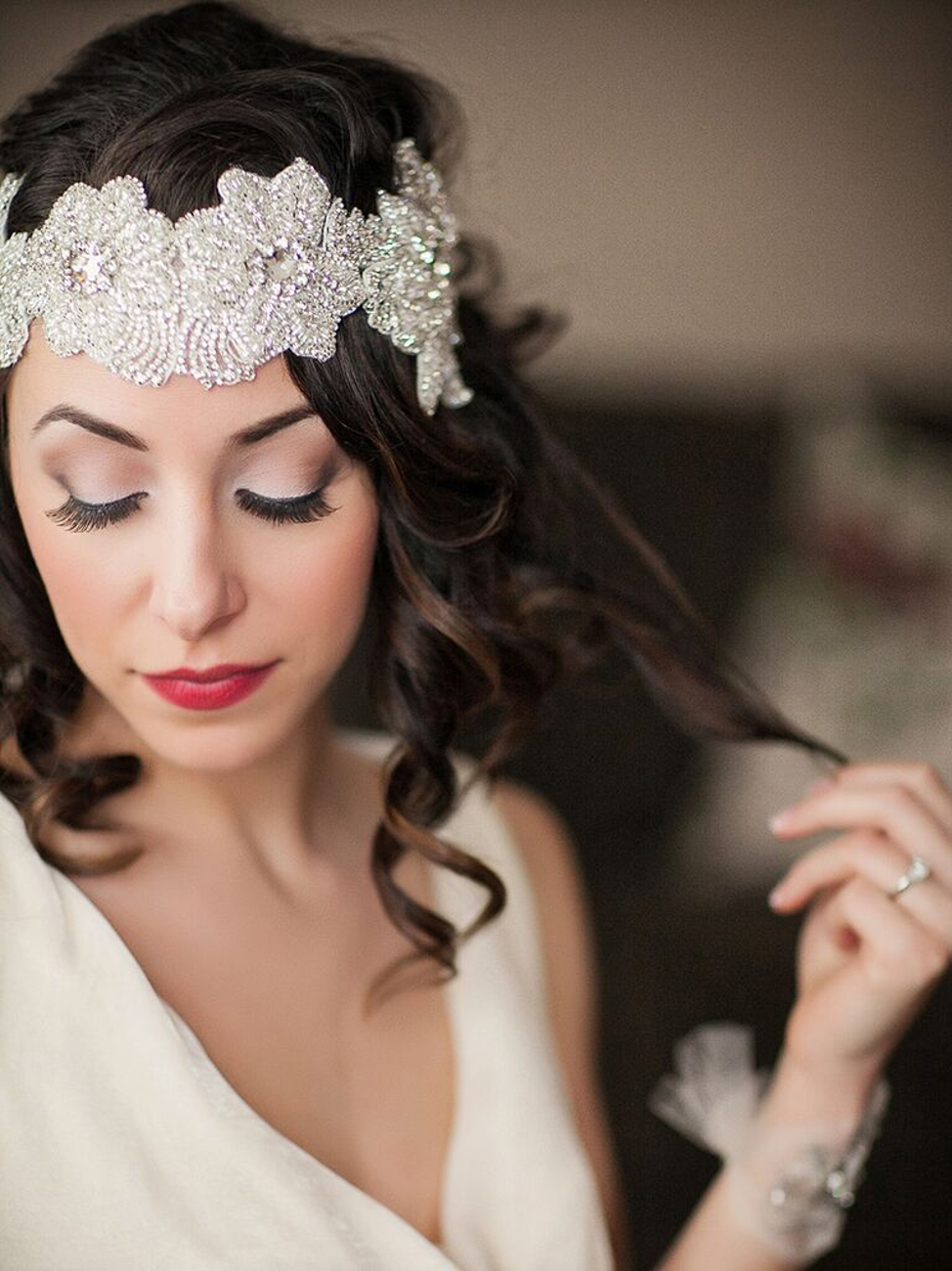 Pop of Lip Color for Brown Hair and Green Eyes
Brunets with green eyes are gorgeous on their own, but adding a bit of a purple-tinted lipstick is going to make it impossible to look away from your beautiful face. Purple and green tones complement each other perfectly. If you decide to go for a pop of purple on your lips, make sure to keep your eyeshadow subtle and natural.