#wearewhatlovelookslike
Once the Supreme Court ruling on marriage equality hit the news, the celebrations were instantaneous. Rainbow hues swept across millions of Facebook user profiles, and by nightfall, the White House was awash in the multitude of colors that have come to symbolize the diversity of the people who make up the LGBTQ community. The landmark Supreme Court decision, Obergefell v Hodges , asserts that marriage is a fundamental right guaranteed by the 14th amendment of the constitution. Although same-sex marriage was previously legalized in thirty-seven states so far, the full benefits of marriage are now extended to couples in the rest of the thirteen states. And now, couples who were married out of state can move knowing that their marriage is recognized wherever they live. The ruling came near the anniversary of the Stonewall riots, which launched the modern gay-rights movement.
Over the weekend, weddings were held and barriers were broken. Here are our five favorite #wearewhatlovelookslike and #LoveWins moments post ruling:
The Last State Came Through
Louisiana became the last state to issue a marriage license to a same-sex couples, effectively fully ushering in the 50 state ruling.
VA Benefits Extended to Same-Sex Spouses
The U.S. Department of Veterans Affairs announced on Monday that it will extend all the same benefits to the spouses of veterans in who are in same-sex marriages as the spouses of  heterosexual married veterans.
The First Same-Sex Couple to Marry in Dallas County, Texas Have Been Together for Fifty-Four Years 
Jack Evans, 85 years old, and George Harris, 82 have been together for 54 years. It was especially poignant when they became the first same-sex couple to marry in Dallas County,Texas on Friday. Both men were long-time marriage-rights and equality activists in their community.
Celebrity Chef Art Smith Hosts Another Mass Wedding in Atlanta 
Former private chef to Oprah Winfrey Art Smith, hosted the third of his "101 Gay Weddings"  on Sunday. The Atlanta ceremony was especially poignant following the supreme court ruling. Officiating for all of the couples was Billy Bean, one of Major League Baseball's first openly gay players. #WeAreWhatLoveLooksLike
Huffpost Gay Voices Shows the World #WeAreWhatLoveLooksLike
Huffpost Gay Voices, one of the most popular media outlets for the LGBTQ community started a Twitter campaign. Editor Noah Michelson asked couples to share a photo of themselves along with who they love and to use the hashtag #WeAreWhatLoveLooksLike. The campaign quickly went viral and the photos that rolled in showed the diversity of couples and families who comprise the community.
Many couples shared photos from their wedding. Take a look at some of our favorites from the campaign: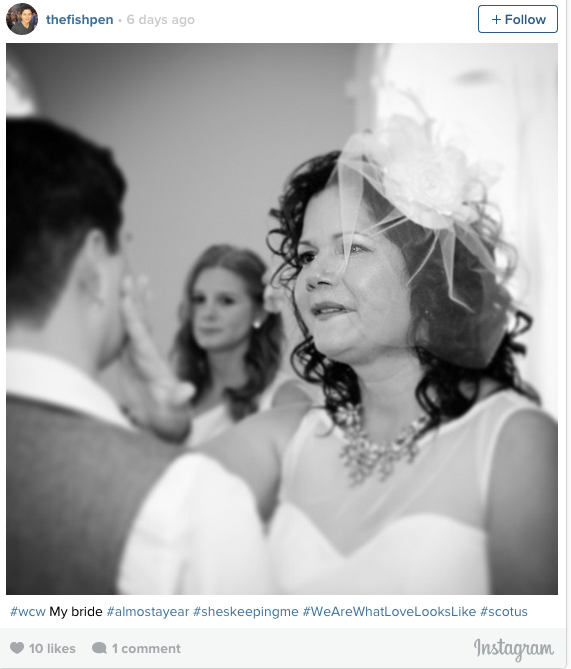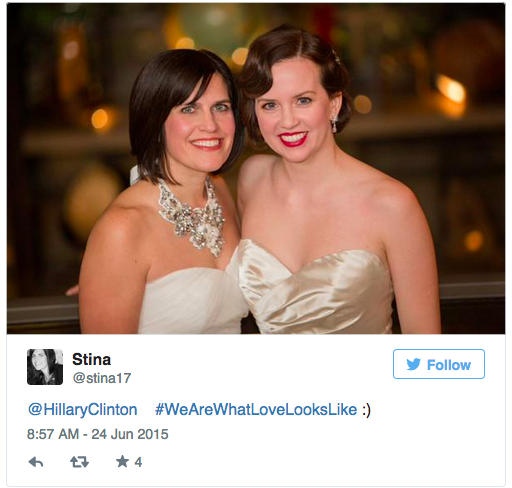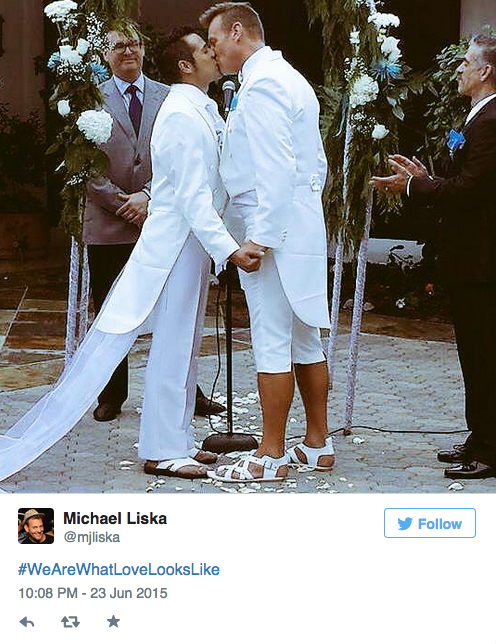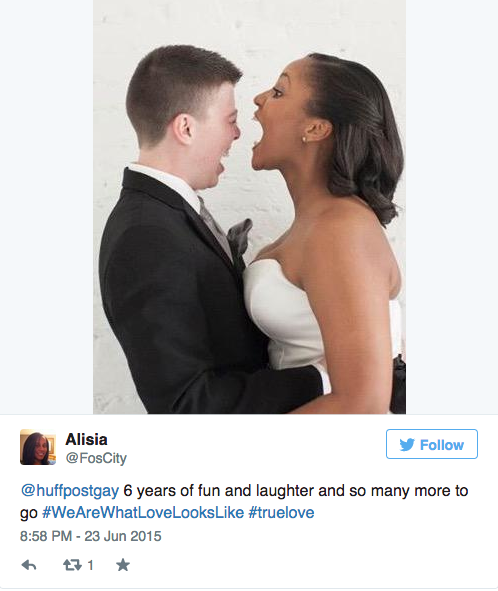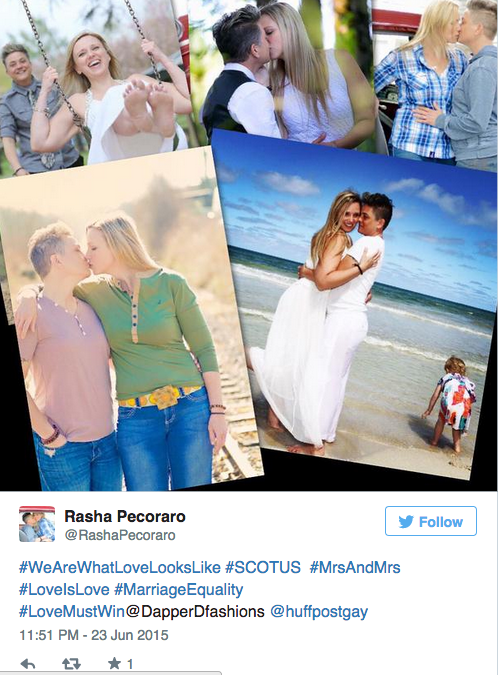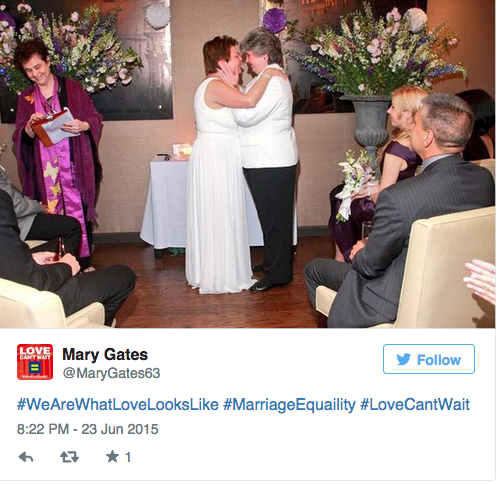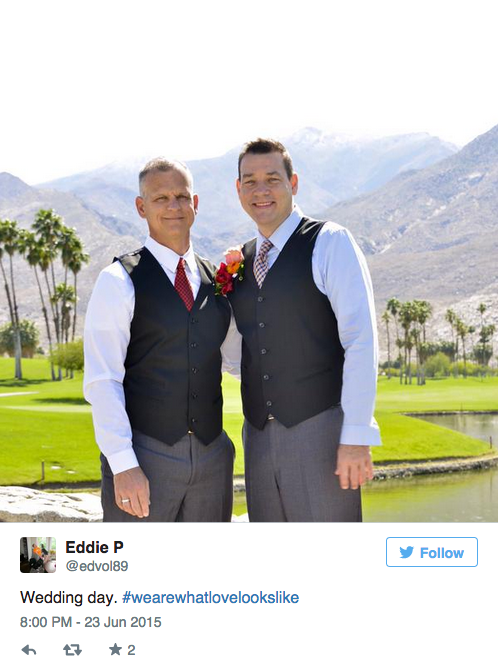 by Christine Terrisse, staff writer