Saving money on your big day does not mean you have to give up on style. We all like to save money where we can—and one way to do that is by being creative with wedding favors. There is no need to spend half of your wedding budget when there are plenty of less expensive and adorable options out there. To make the job easier for you, we've searched everywhere for not only Affordable Wedding Favors that are still going to make your guests happy. Keep reading for our picks below.
Folding Fan
This cheap wedding favor is adorable, but it is also functional as well. It is perfect in case you are having a summer wedding and your venue gets a tad bit hotter than expected.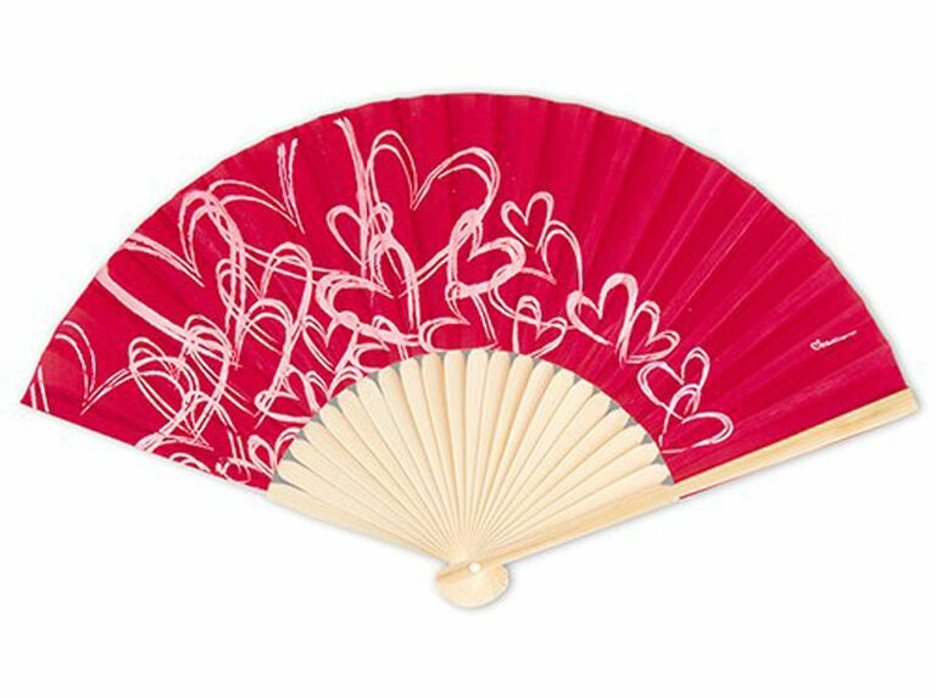 Compact Mirror
Compacts make for great wedding favors, and they make a great and useful gift. You can personalize them with an engraving or some special stickers that are about your wedding day.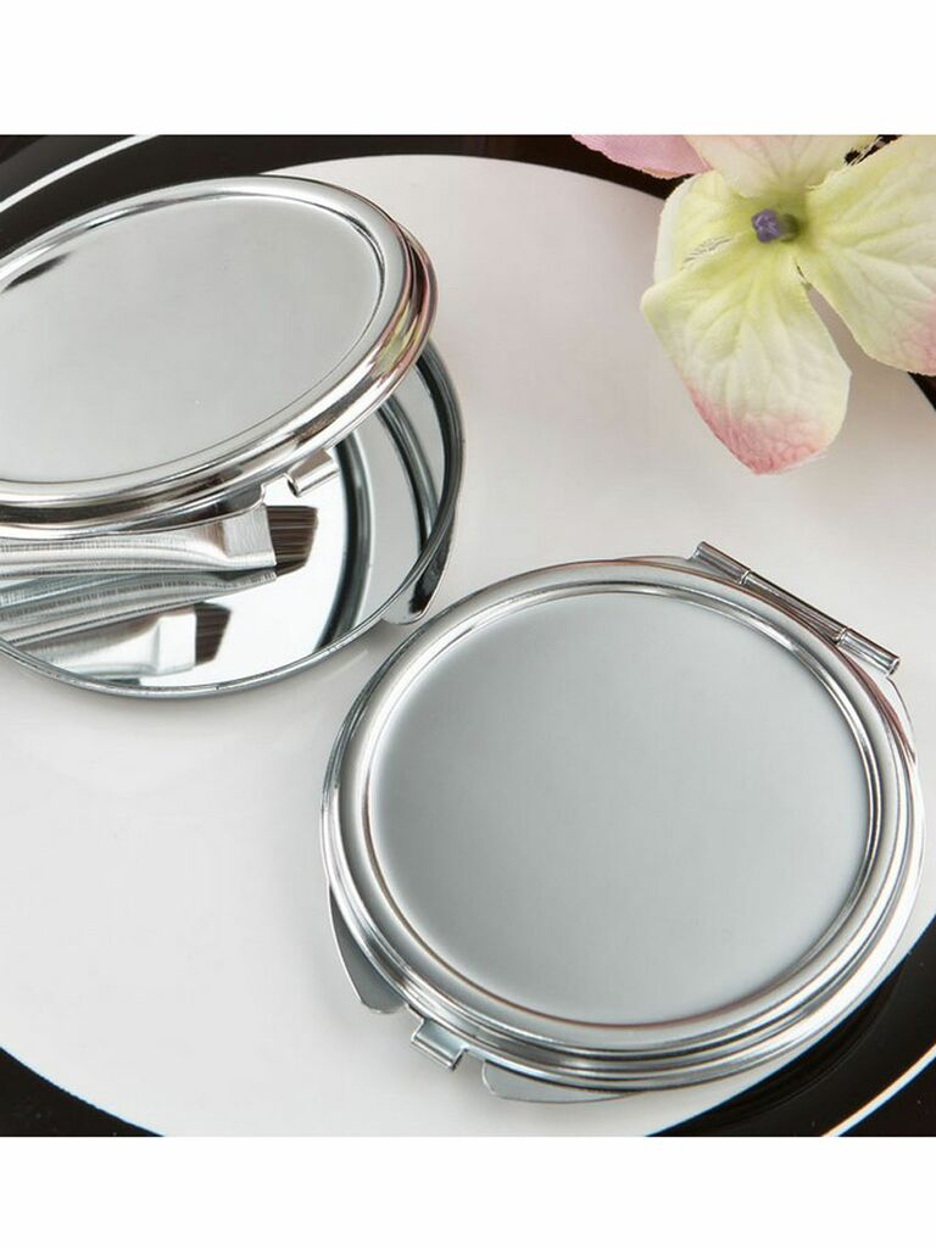 Personalized Matchbox
Matches are the things that you never buy and never have, but you don't think you need until you do. You can solve that issue for all of your attendees. Make sure to personalize their matchboxes for them by adding details about your wedding day.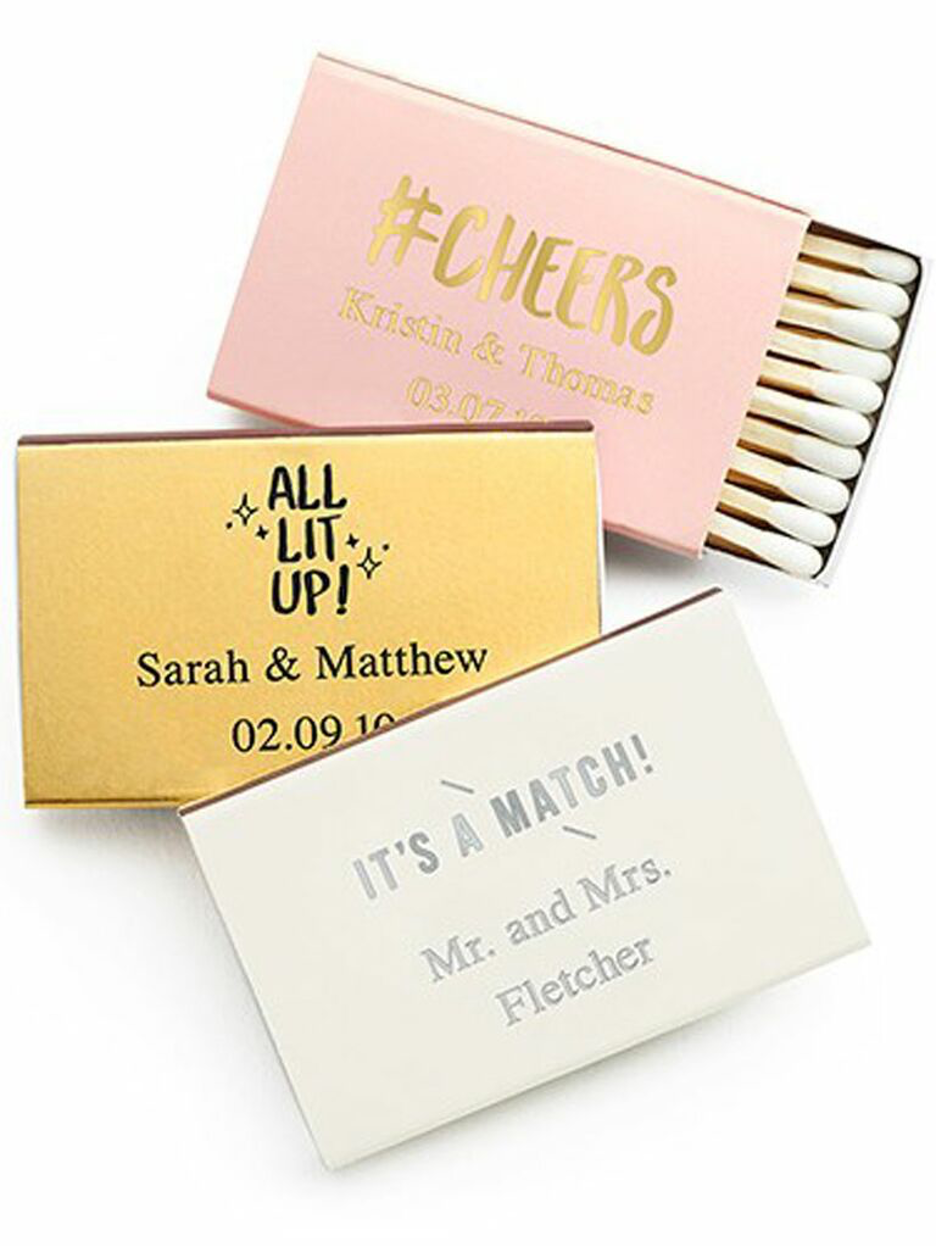 Personalized Coasters
Coasters are just like matches – everyone needs them, no one ever buys them. Coasters are going to be one of those party favors that will be used again and again long after the party is over. You can personalize a paper coaster for a very low price.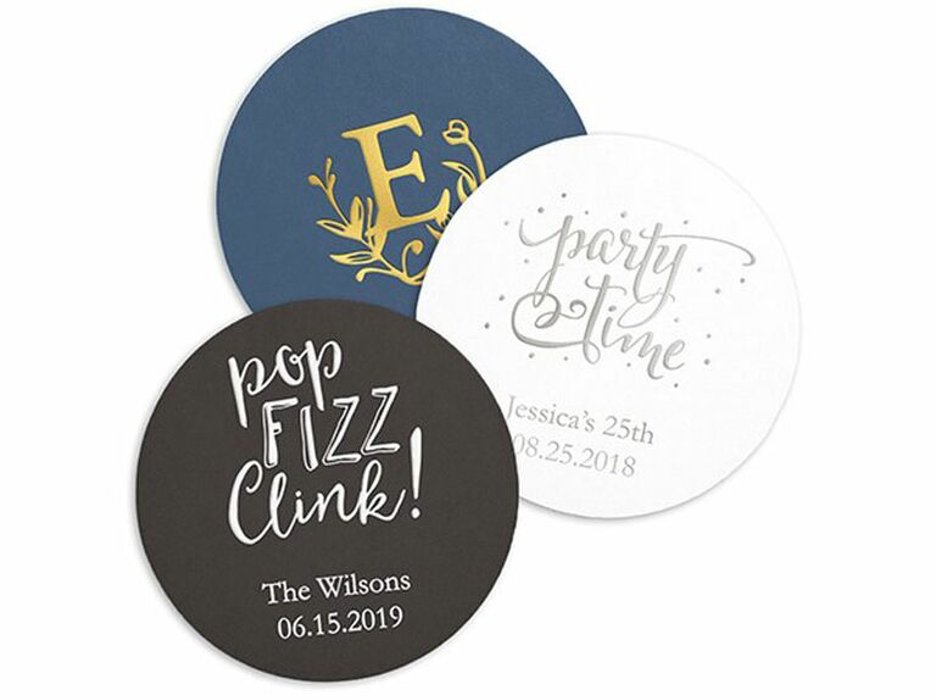 Earbuds
Earbuds are a cheap and useful wedding favor that will definitely going to be appreciated by your guests. After all, who doesn't like having an extra set of headphones in their purse?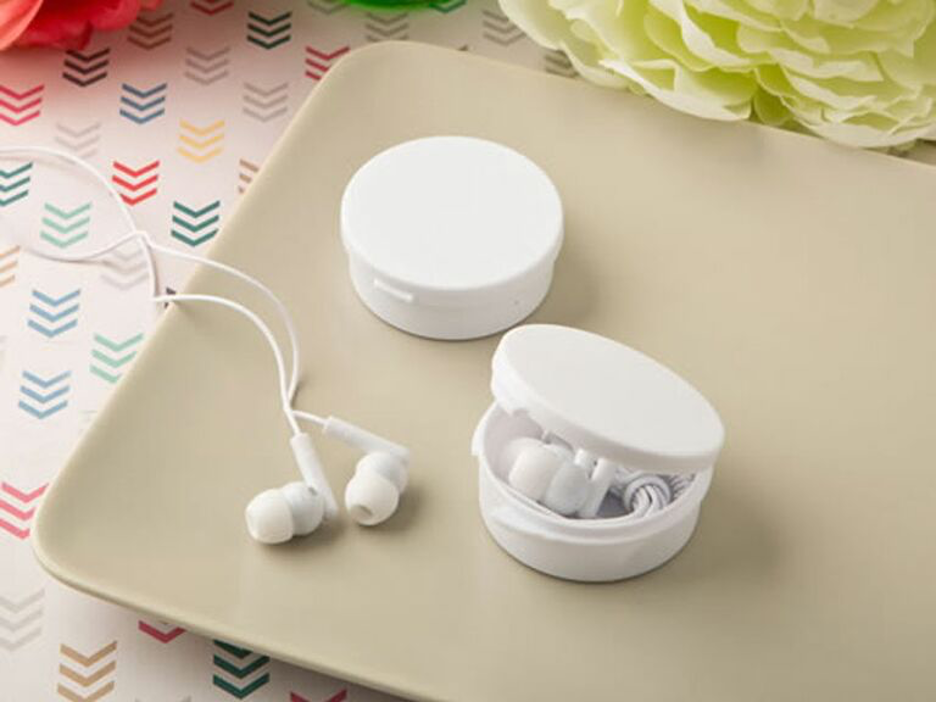 Personalized Bottle Opener
Bottle openers are small and very useful wherever you go (because you can never find one when you need it) and they are very easily customizable with your own design or messaging.