Your wedding is, very likely, going to be the biggest party of your life, which is why you should give it your best efforts to make it special and unique. Expressing yourself through your theme, décor, and style is one of the most fun parts of planning a wedding. Flowers are included in this equation. Tall Decor Centerpieces play a major role in adding a flair to the ambience of your wedding, and they can act as a thing that ties the whole theme together and drives the point home.
Beautiful floral arrangements are always a major focal point during any wedding reception. If you want to ensure that your centerpieces make a lasting impression on your guests, it is best to go tall. While smaller compote centerpieces are gorgeous in their own way, vertical arrangements can be an unexpected additions to wedding tables. Tall centerpieces are an amazing way to leave your guests amazed soon as they walk into the room. And the best part about these lofty arrangements? They can suit any wedding style. Check out these tall decor centerpieces and get inspired.
Tall Bohemian Wedding Centerpieces
These tall bohemian wedding centerpieces are going to look amazing with a bohemian wedding theme, and they are going to fit right in. They will also look at home in a fall wedding. Make sure to use deep, intense colors of flowers and leaves.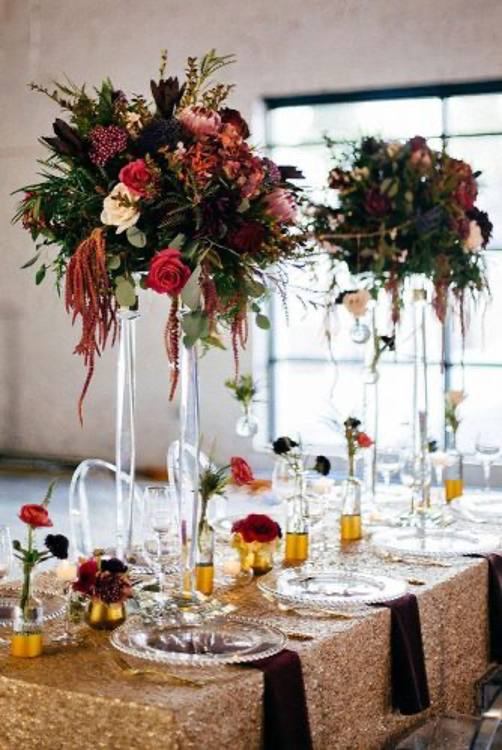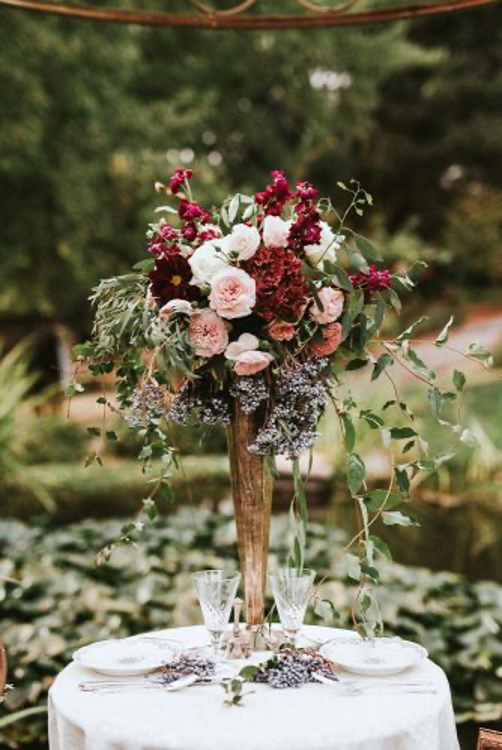 Beautiful Tall Сandlesticks
Centerpieces are not all about flowers- you can use candles too. Beautiful tall сandlesticks are going to add a romantic note to your wedding, and they are going to fit in with any wedding theme you come up with. In fact, just make sure that candles are well-protected and tall enough; you don't want quests starting fires on your big day.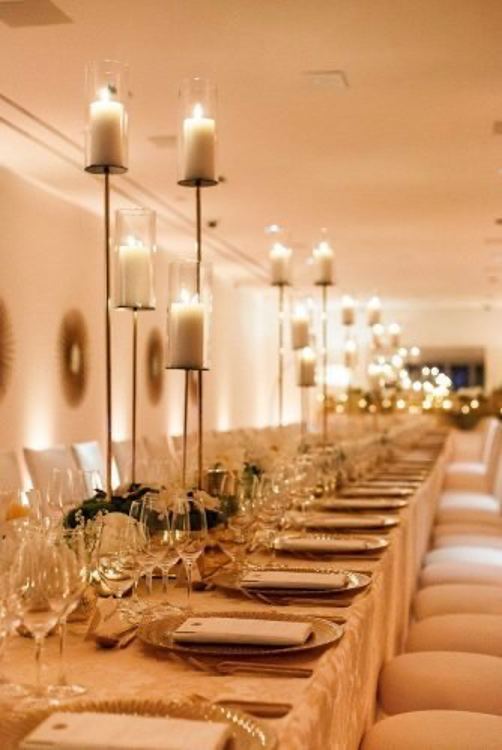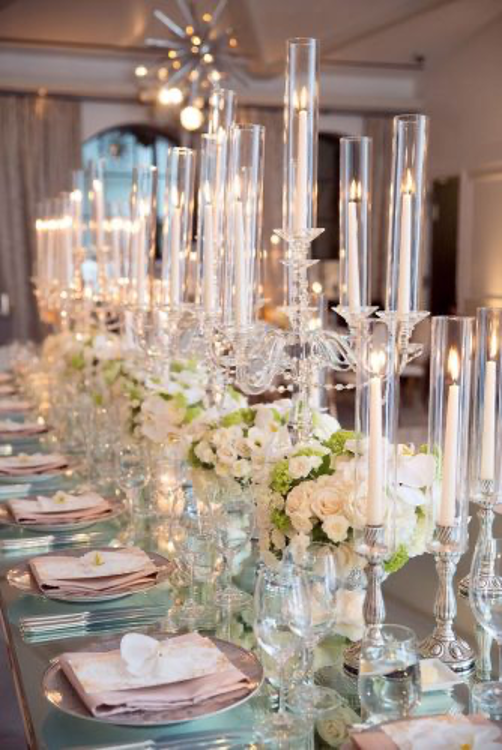 Soft Rosy Wedding Centerpiece Ideas
Roses are timeless and timelessly romantic, and that fact is never going to change. Use that to your advantage and go for romantic, beautiful, rose centerpieces. Also, if rosy roses are not your thing, you can go for any color of roses you like the most.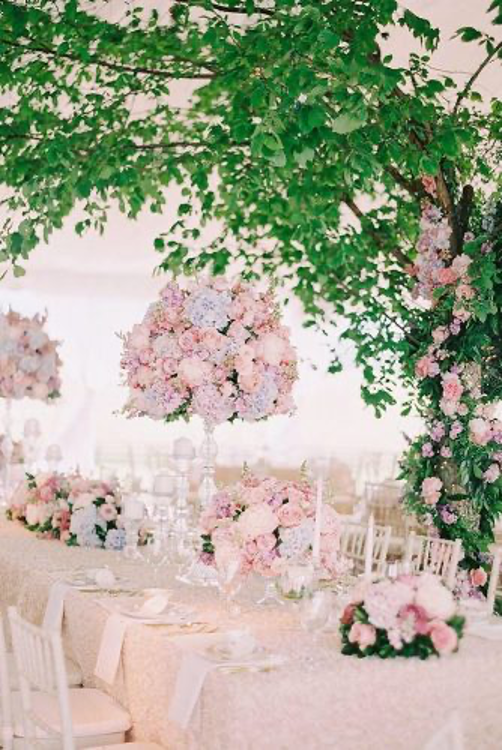 Budget-Friendly Greenery Centerpieces
You do not have to spend your yearly savings on your centerpieces. These amazing budget-friendly greenery centerpieces are just as gorgeous as flower centerpieces, and they are very cheap to arrange.