The only thing that is cuter than a rustic wedding is a spring rustic wedding! It is guaranteed that a spring rustic wedding will be a super memorable one. Whether it's an all-rustic farm wedding or an elegant affair with just some rustic details, full of charm, refreshing spring touches, and rustic coziness. In this article, we are going to be sharing some rustic wedding decor ideas for a wedding in the springtime.
Low centerpieces for the win
You can save a lot of money (and encourage cross-table conversation and fun) by choosing the low centerpieces instead of much taller arrangements. If you are going for the rustic vibe, go for a compact assortment of roses, ivy, ranunculus, peonies, and many more. Rustic Wedding Decor Ideas can often times be easier to find compared to extravagant modern decor. Things to consider when you're planning your wedding & trying to stay within a budget.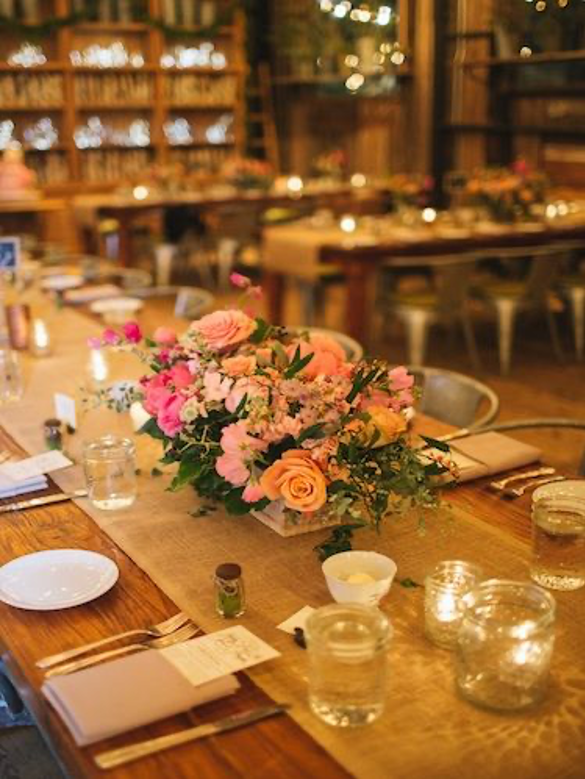 Rustic Swing
Your rustic spring wedding deserves an equally impressive display; don't you think? And if this amazingly rustic, oversized trellis-turned-swing doesn't leave your guests speechless, we don't know what will. Just know this: people will want to sit on it and take pictures, so make sure that you are using a, with a sturdy rope and platform.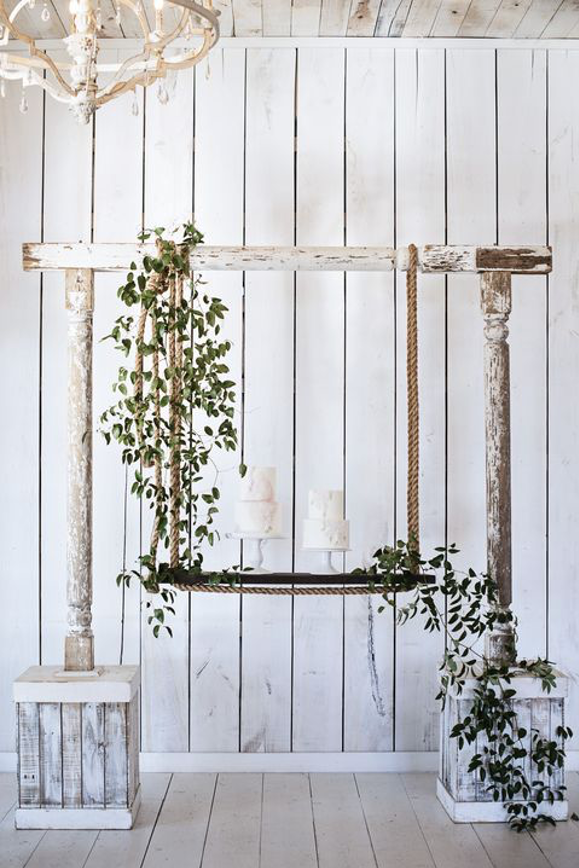 Rustic Outdoor Bar
Your reception needs a striking focal point, and that can be a food or booze station with a barrel base and wood slab top. In order for this station to fit into the time, you can make it more rustic by adding a few wood crates and a garland of greenery. The guests will love it, and they will pay a few visits to it, that's for sure!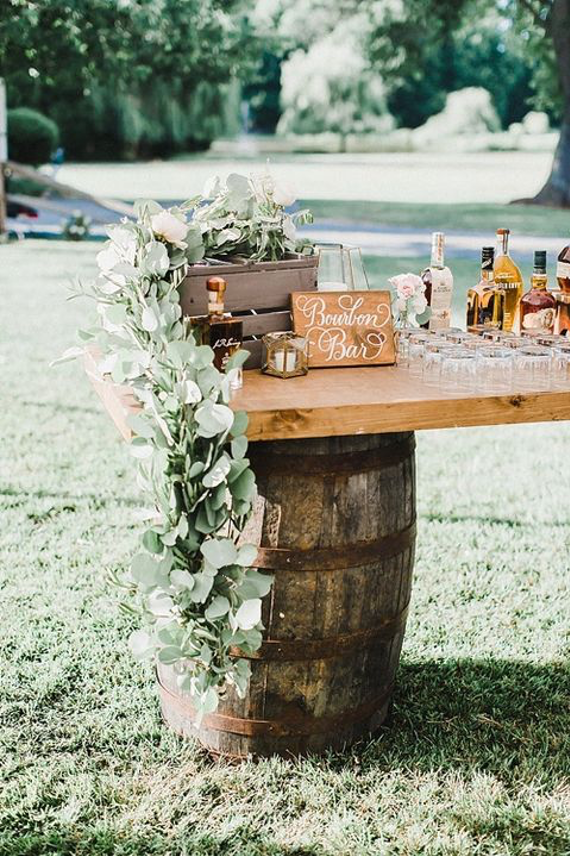 Elevated Lanterns
Going above and beyond with a set of hanging lanterns is going to drive that rustic wedding theme home. A set of beautiful, hanging lanterns paired with delicate greenery is going to add a cozy feeling to the wedding reception table scape instantly.