With more and more brides opting for a budget-friendly big day, we've rounded up some of the best ways to save on your wedding decor and have some fun while you're doing it. We suggest gathering together your bridal party if you're going to give any of these creative ideas a go or enlisting some of your close relatives to provide you with a hand. Doing it alone isn't half as fun as it could be. Here's our favorite DIY Wedding Ideas for wedding decor to give your wedding that personal touch.
Wine Cork Seating Chart
Wine corks are incredibly cheap, and they are going to make the perfect decoration that doubles as a seating chart for all of the guests attending your big day.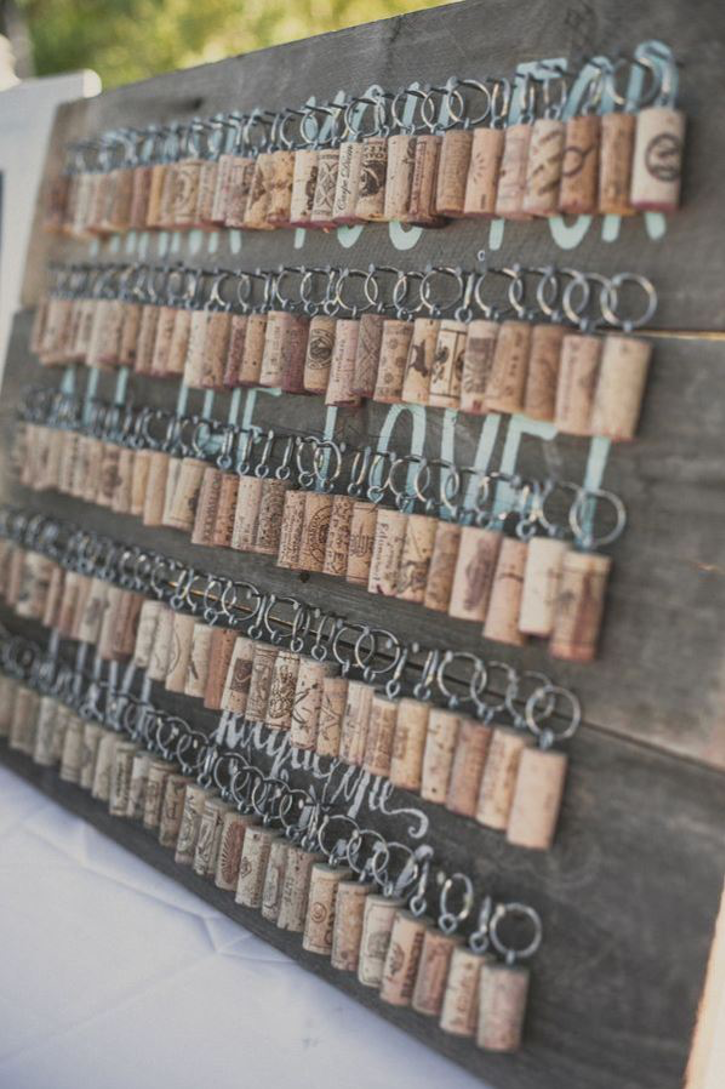 2. Hand-Painted Gold Balloons
Take time off the stressful wedding planning to relax and color some balloons. Now, if you aren't artistic or you don't feel like hand coloring a million balloons, you can spray paint them with some gold spray paint.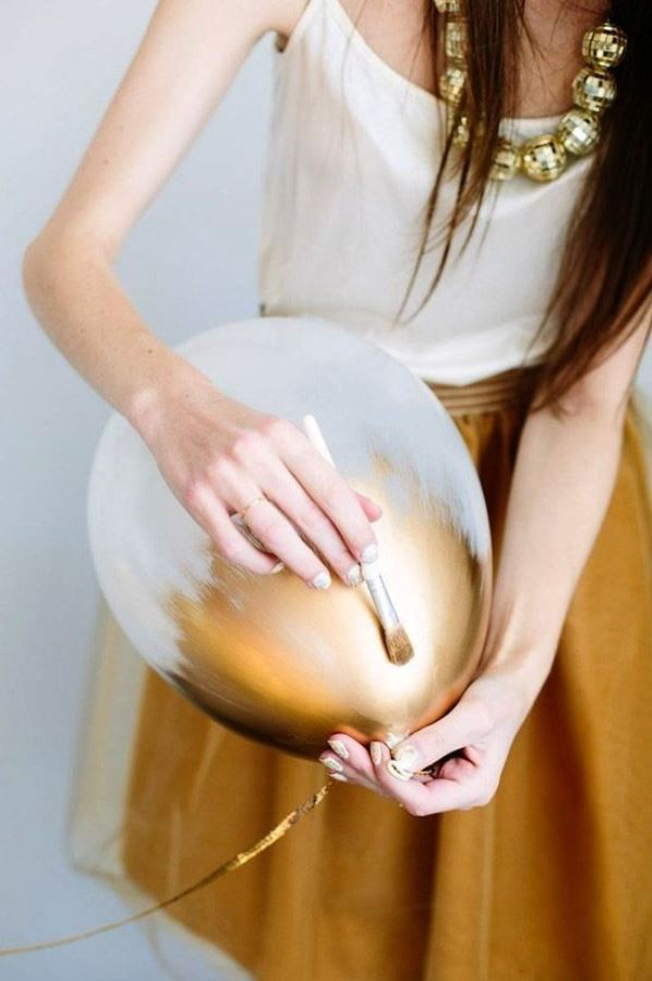 Paper Crane Garlands
Some colorful paper crane garlands on the strings are going to make a beautiful backdrop for all the pictures you are going to take with your guests. You can make them yourself (if you start early enough), or you can assign this to your bridesmaids, one color each.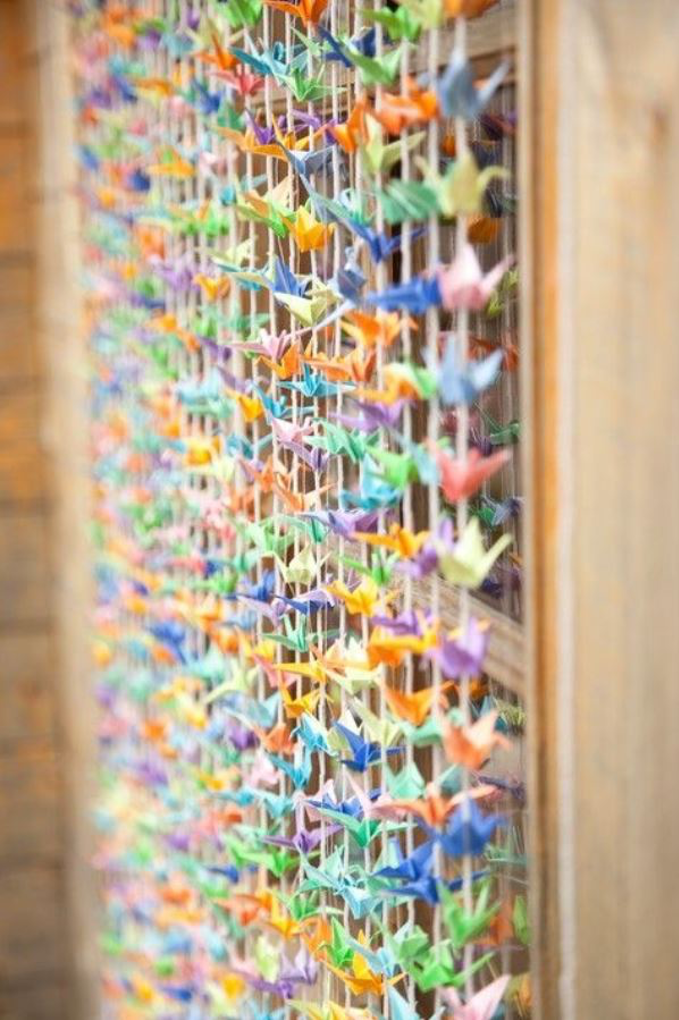 Mini-Cupcake Signs
You can give these tasty, small cupcakes as favors to your guests before they are going to be seated. It will make it very personal if you add their name and a small note to each of the cupcakes. You can make them yourself, or you can ask your mom or grandma to do it.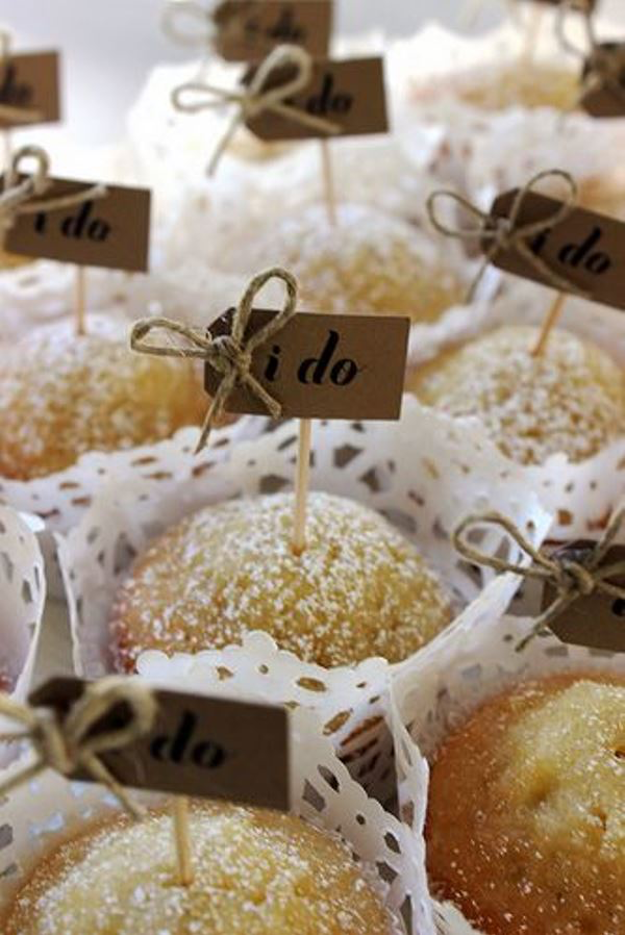 Handwritten Mirror
Second-hand mirrors are very cheap and very easy to find on the market. The older they are, the better they look if you are going for a vintage theme. Use a gold or silver marker to write a setting arrangement or a nice welcome message for the quests.