While a lot of couples like to keep their wedding invitations simple, others tend to explore the world of invitation out there and get creative. There are so many directions you can choose to take with your invitation. If you don't know which style to go with, jump on the Internet and research what's out there. To get you started, we've brought together a lot of inspiring wedding invitation styles to get inspired by.
Letterpress
Letterpress printing is a technique that creates a hard, raised surface. This is one of the most popular types of wedding invitations. There are so many colors, styles, and fonts to choose from once you have decided on letterpress invitations.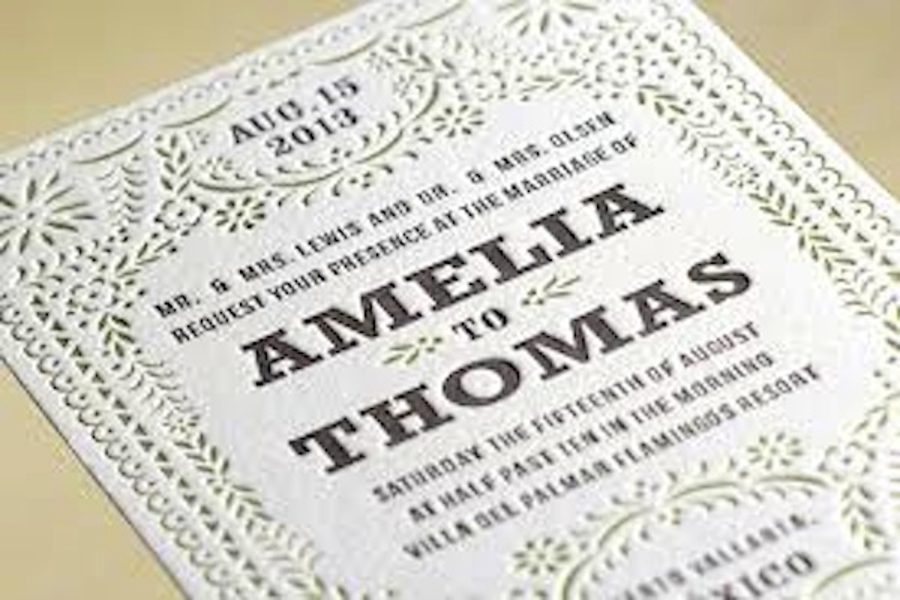 Personalized
When it comes to customize your wedding invitations, you can choose exactly how personal you want to get with it. If you are both food or wine lovers, you can create a food-themed or wine-themed invitation. Keep in mind that personalized wedding invitations are not going to be cheap, but the uniqueness is worth it.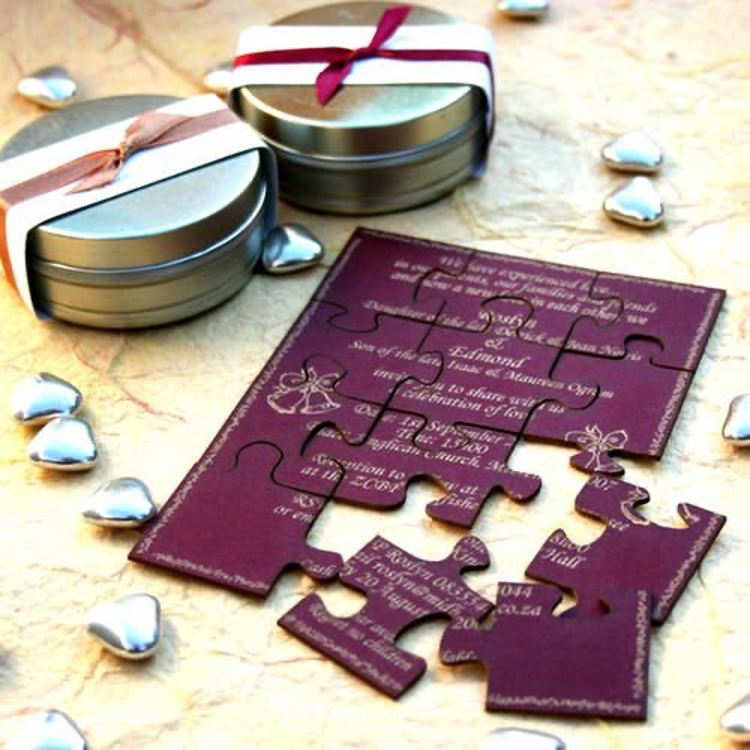 Vintage
To achieve the vintage look, you can play with various typography, which uses old-style typefaces and different types of interesting shapes. Vintage invitations tend to be mostly black and white, but they have a sepia tone.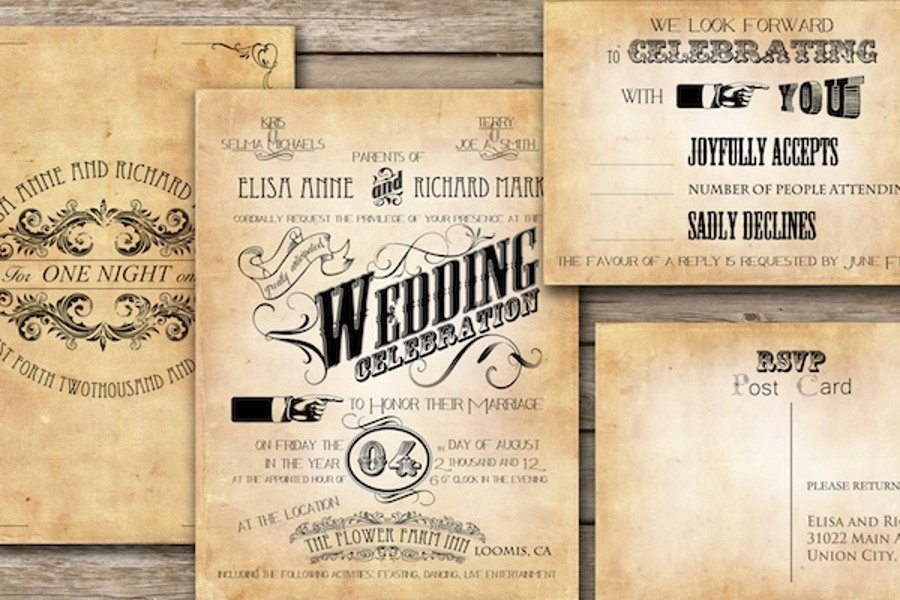 Boho-Chic
This is a fashion style that combines a modern look with a hippie influence. In fact, boho wedding invitations tend to include a variety of somewhat pale colors and a lot of floral and butterfly decorations.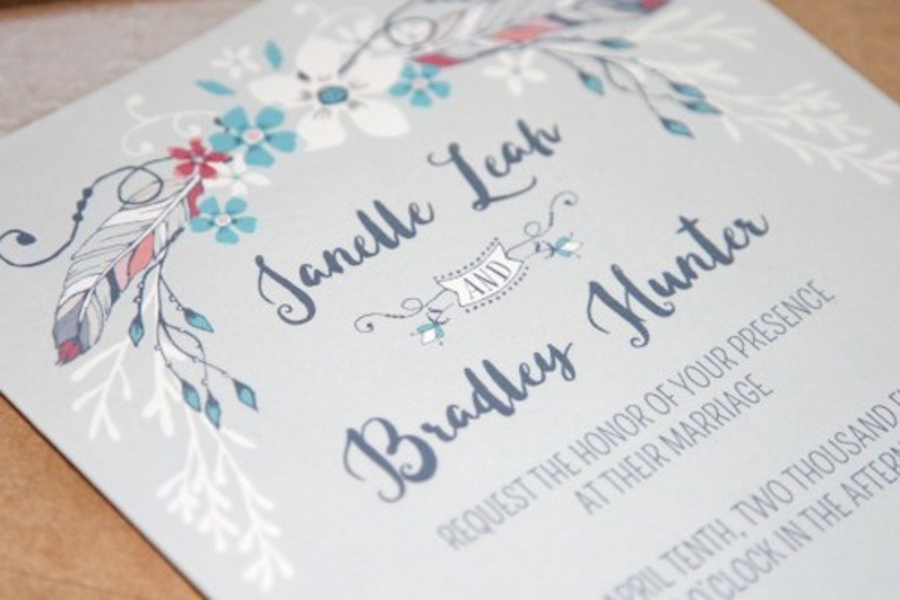 Minimalistic
Some couples prefer putting all of their creative energy into their wedding planning and instead of keeping the invitations simple. Minimalistic wedding invitations a special elegance to them that no other style of wedding invitations is able to emullate. Even within the elegant format, you can choose how much color or playfulness to put into your invitation.