It is important to take care of your guests that are traveling a long way to attend your wedding, and you should start with their arrival. And is there are a better way to greet your guests than with a welcome bag full of goodies that they are going to love and enjoy? Do not get it twisted; these welcome bags are not just there for show. They provide a glimpse of the festivities to come, allowing you and your groom to highlight the most important parts of the weekend with thoughtful, personalized details.
Get Custom Flasks
If you cannot decide between tasty whiskey and even tastier chocolate, why not include both in your wedding gift bag? If you want to make the gift bags even more personalized and related to your wedding, you can personalize flasks for a stylish upgrade.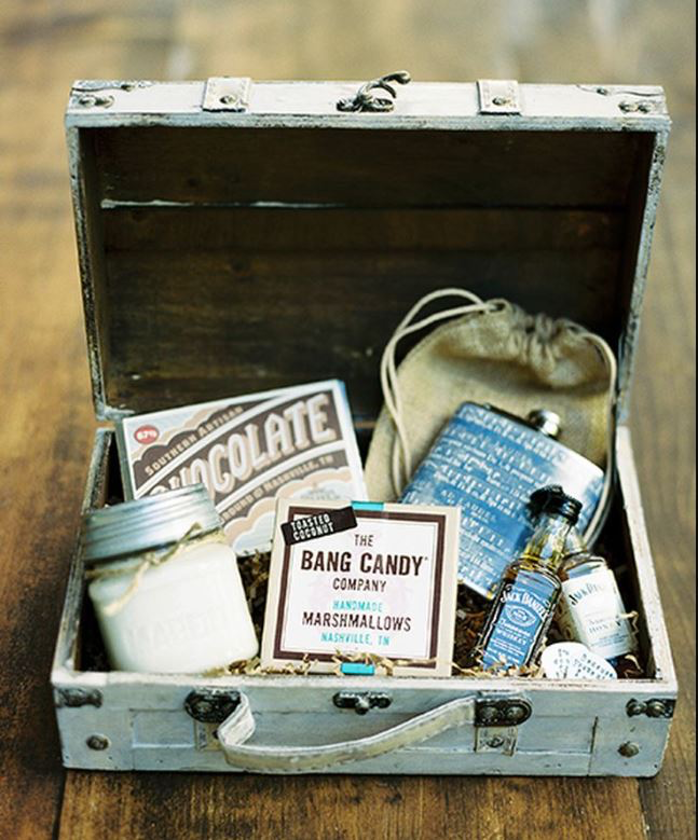 Give Guests a Taste of the Local Cuisine
There is not a person on this planet that won't enjoy food as a gift. For this gift bag, you should go for a homemade gift basket full of your favorite, tasty, locally made condiments.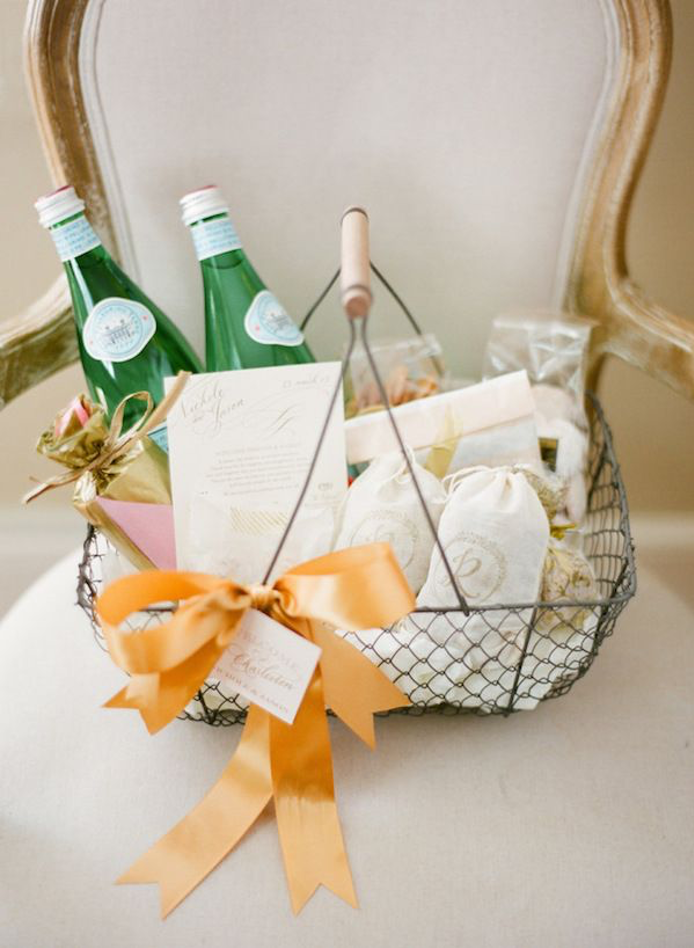 Mix of Fruits, Jams, and Spirits
This rustic-inspired wedding gift bag full of local fruits, jams, and spirits is going to put a smile on every quest's face. They will have so many snacks for their drive home!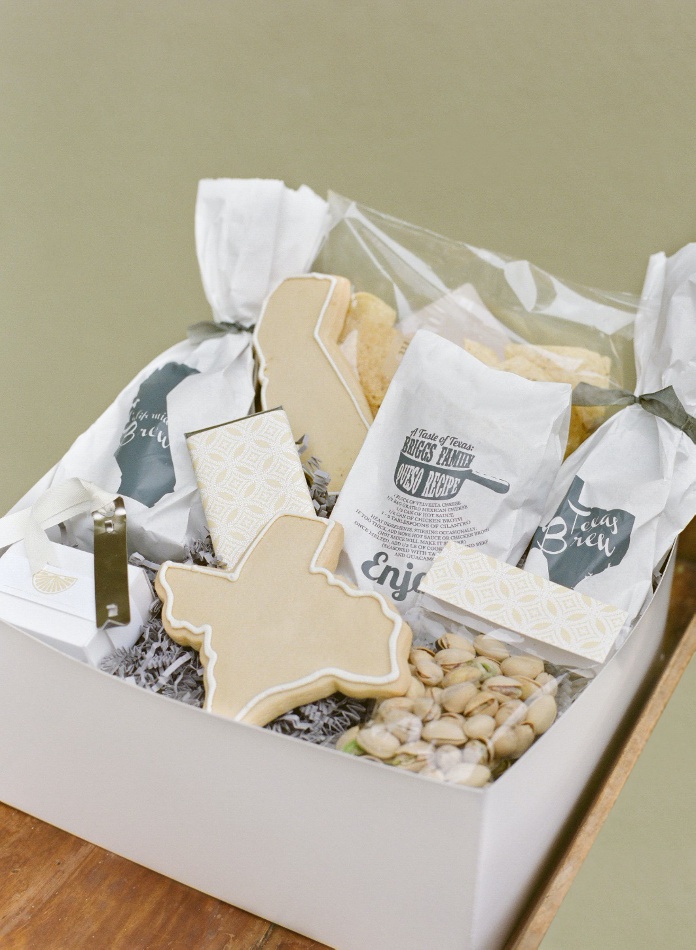 Hangover Kits
If you know that your wedding is going to be a party to remember, make sure to provide your guests with a hangover kit. This hangover kit gift bag should include eye drops, aspirin, and other thoughtful necessities.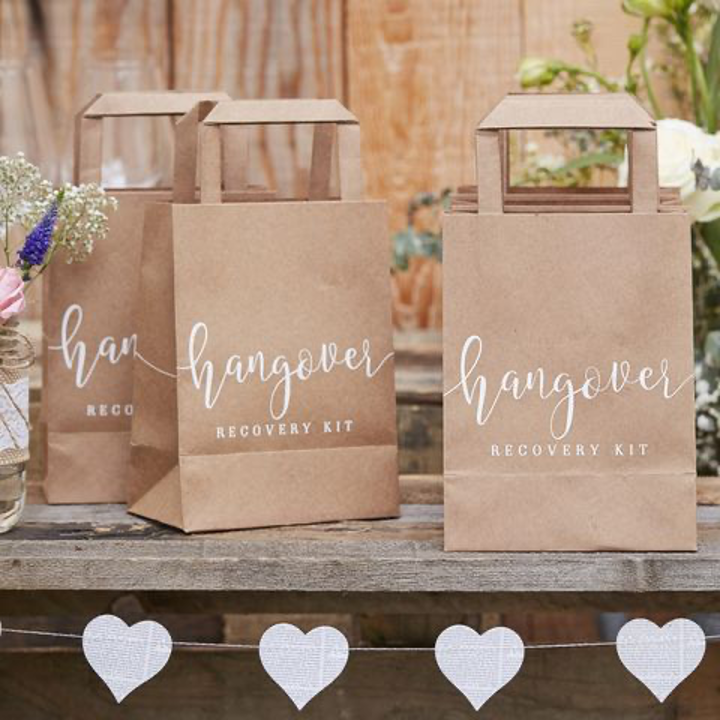 Something Worth Sipping
If you are a booze-loving couple, make sure to add some mini wine bottles, splits of champagne, or small liquor bottles paired with mixers into your gift bag. You should also add some custom labels with your names on them and the date of your wedding for an extra special touch.