A vintage wedding is a charming blend of some things new and some things old. You can choose the treasures of the past that you want to include and that fit your style and wedding vision. This choice is what makes this timeless wedding theme ideal for couples who want a unique, sophisticated, and personal wedding. Invitations are the first impression of a wedding. An invitation has the ability to get a guest excited for the event to come. To help you envision and design your vintage wedding invitations, we have collected our favorite vintage and retro wedding invitations that you can easily make your own.
Old Hollywood feeling
A black and white filter on an engagement photo instantly adds a classic Old Hollywood feel to a romantic invitation made modern by a touch of color that is added by the vintage boarder.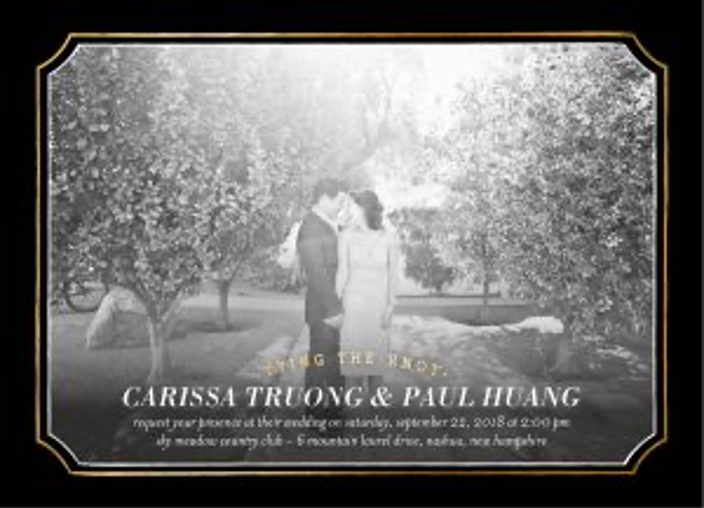 Luxurious Floral Vintage Wedding Invitations
If you're having a vintage wedding you can choose stationery that is as pretty as pretty can be. In fact, that's exactly what these exquisite vintage wedding invitations that are full of gorgeous floral prints have to offer.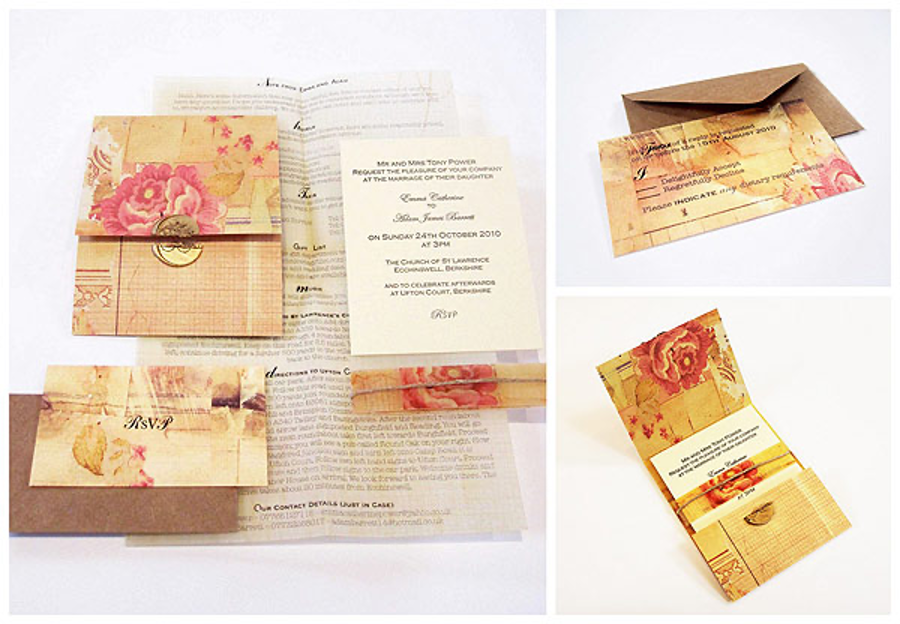 Calligraphy Invitations – Vintage Feel With a Touch of Modern
These breathtaking calligraphy invitations are going to fit in perfectly with a vintage wedding theme. The gorgeous calligraphy gives a vintage feel but the modern lettering adds a gorgeous twist to a vintage wedding invitation design.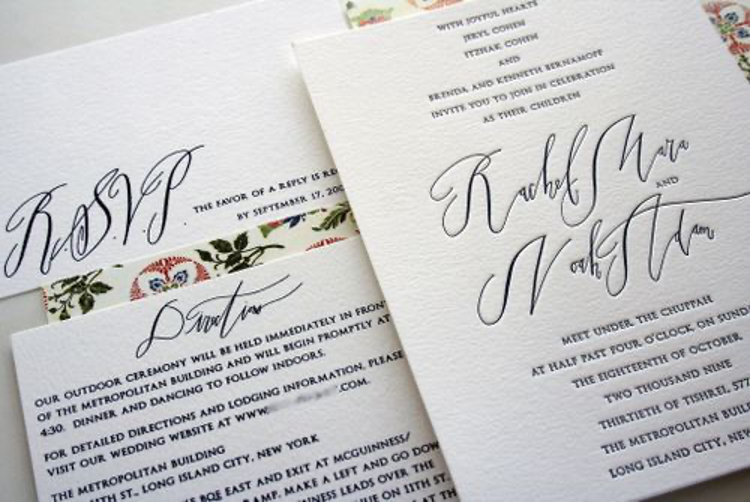 Elegant Wedding Invitations
Vintage invitations can be elaborate or oh so elegant. These vintage invites are the absolute height of elegance and sophistication because they are simple, clean, and tied with an elegant bow. A monogram that swirls softly, a simple satin ribbon… this vintage wedding invitation is made for high society vintage brides! You can also coordinate the color of the satin ribbon with the colors of your wedding theme.